I'll be teaching an introductory class about the United States health system this semester. I opened the class yesterday with a presentation titled "what do we know?" With the first slide being an image capturing Hippocrates' theory of the four humors.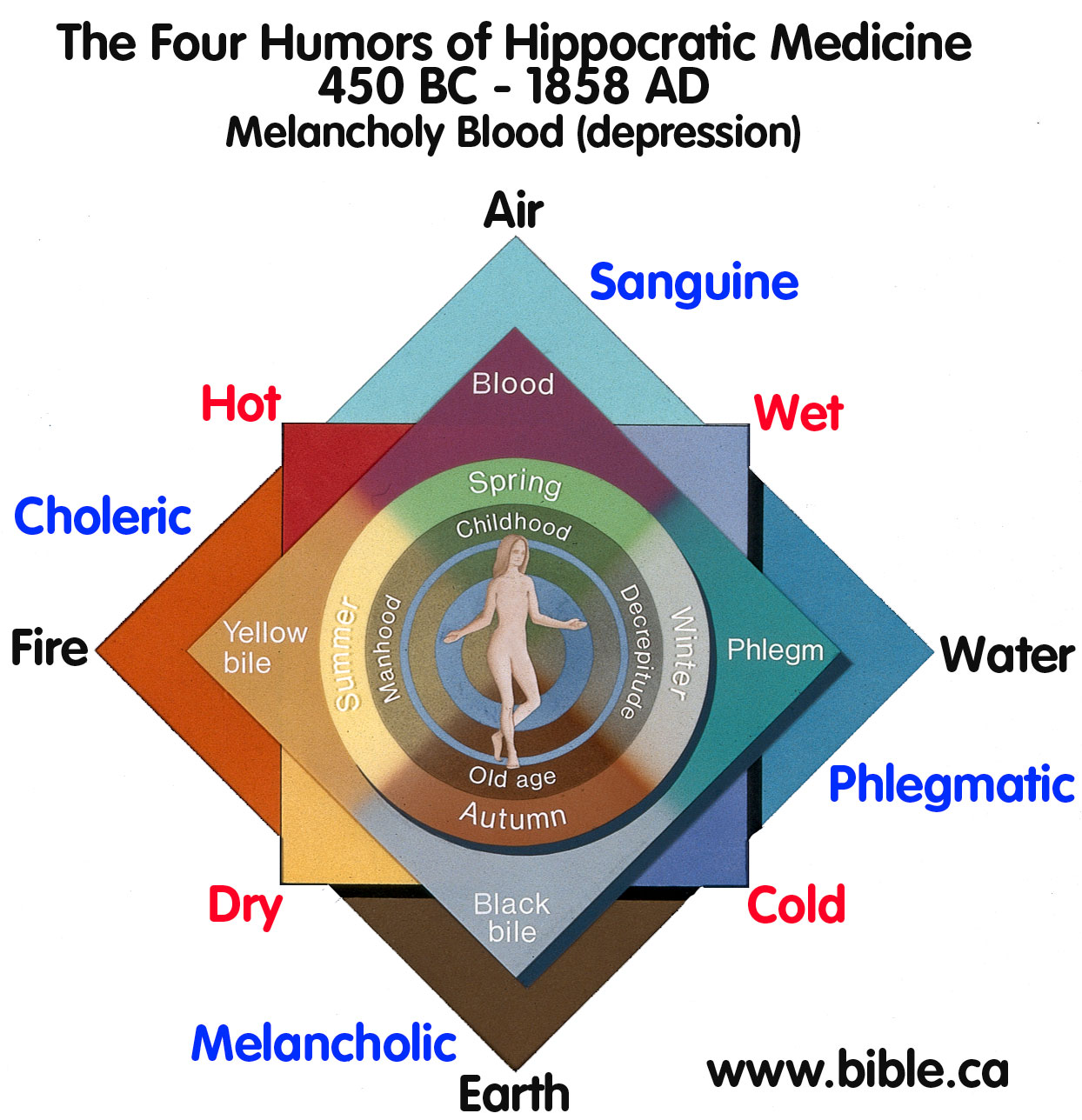 And we talked about how Hippocrates' theory guided medicine for some 2000 years.
In case you're not familiar with the theory, here is an excerpt from one of the treatises attributed to Hippocrates, On the Nature of Man, and describes the theory as follows:
The Human body contains blood, phlegm, yellow bile and black bile. These are the things that make up its constitution and cause its pains and health. Health is primarily that state in which these constituent substances are in the correct proportion to each other, both in strength and quantity, and are well mixed. Pain occurs when one of the substances presents either a deficiency or an excess, or is separated in the body and not mixed with others.
This theory led to practices such as therapeutic bleeding and therapeutic vomiting.
For centuries everyone knew that if you have fever you had an excess of blood, and so the proper treatment of course was to drain off some of that excess blood. These are the things we knew. They were the most modern science available. Today we look at it as near barbarism.
Medical science has a long history of not acknowledging its own ignorance. In my observation health policy is at least as arrogant. So as we started our discussion of the delivery of healthcare in particular the policies around that delivery, I wanted my students to be appropriately humble and realize how little we actually know. When you acknowledge your relative ignorance, you become less confident about forcing people to do what you think is right.